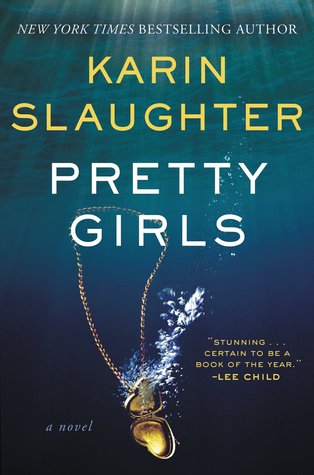 I am so over kidnap-and-torture-women books. Seriously. Why can't anyone ever kidnap a guy and lock him in the basement or a barn or [insert scary isolated place here].Karin Slaughter's Pretty Girls doesn't bring anything new to the table. Actually, it doesn't bring anything to the table other than gory descriptions of captive women being abused and humiliated, all the while being recorded for a snuff tape site.
Maybe some people are into this, I don't know. There are certainly enough books about the abducted and consequently mangled women. I just feel like they are all the same; they all have the same arguments, they all have the same outcome. The author addresses issues of women dressing to invite that sort of attention and has the characters debate the topic. Many women are killed but there is the one that escapes and prevails, becoming stronger because of the adversity and somehow able to move on from the indescribable trauma that she endured. It all just seems unrealistic and fairly cookie-cutter.
So, Pretty Girls at its core is about three sisters. One is kidnapped and no one knows what happened to her. Years later, one of the remaining sisters, Claire, witnesses the murder of her husband. Through some random and completely unbelievable circumstances, Claire and her estranged sister Lydia discover that said husband was actually the mastermind of a murder porn ring that was probably started by his father, who was actually the killer of the missing sister. Now, this guy (I forget his name, so I'll just call him"Guy." You're not my buddy, Guy… ok, moving on), is not really dead at all, and has taken Lydia as his hostage until Claire gives him what he wants. Which is a jump drive or something, I can't remember because I DON'T CARE. And neither should you. I keep seeing this come up more and more: authors too obsessed with creating crafty twists that they let their plots suffer and die because of it. Pretty Girls took so many twists that by the end I was just praying for it to be over because I had long ago lost the story thread.
This one wasn't even on Kindle Unlimited. I PAID for this. I paid money for this, money that I could have used on another book. Or on coffee. Or ice cream. Anything else that may have given me at least a moment of happiness. Fail.